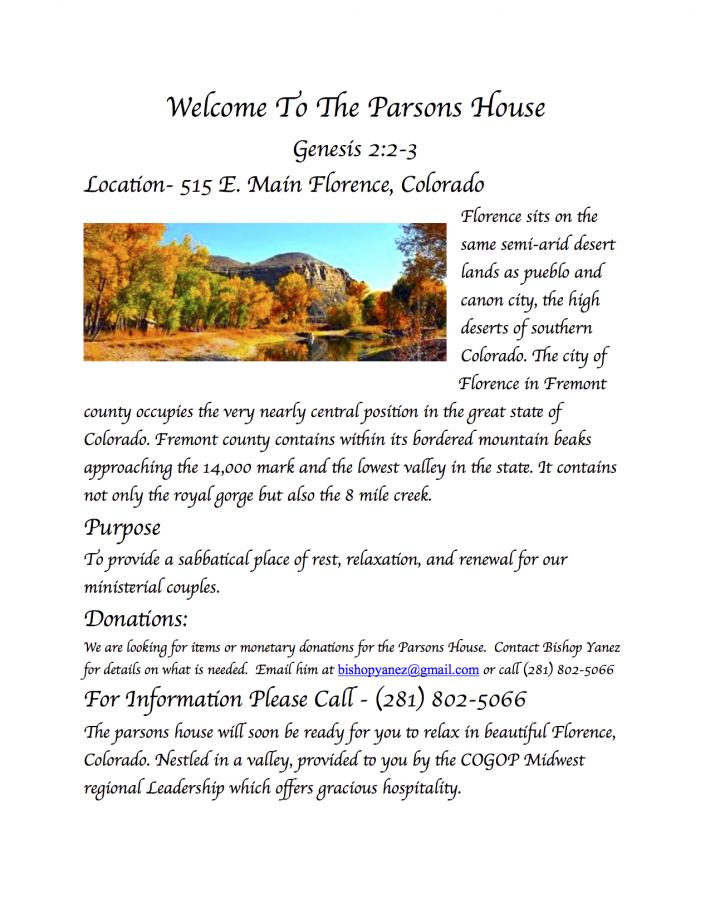 If you are interested in donating items to the regional Parsons House please follow the link to Bed, Bath, & Beyond. Items needed are listed under Isabel & Jessie Yanez on the Bed, Bath & Beyond Gift Registry. If you find an item you would like to purchase call Shane A. Salter -Customer Service Manager-515-221-0640 to recieve a discount.
Do Not order online as you will not get the 20% and free delivery, order from Shane Salter. Or call Isabel @281-932-9994 and she will help you.
Thanks a million and the minsters will appreciate this.